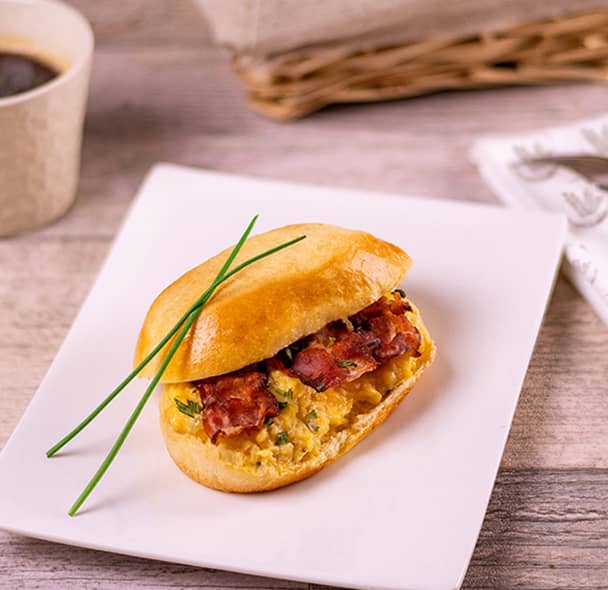 Tip
You can replace the bacon with smoked salmon.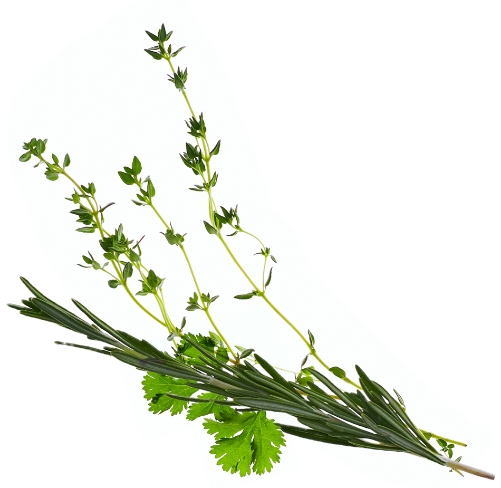 Breakfast Roll
---
Ingredients
• 2 Mini Gâches
• 40g of butter
• 3 eggs
• 6 slices of bacon
• Chives
Preparation
1- Melt 20g of butter in a pan until it becomes foamy.
2- In a bowl, beat the eggs very lightly and pour them into the pan over low heat while continuing to whisk. While still whisking, wait until the mixture thickens and reaches the desired consistency.
3- Stop the heat and add the remaining butter and finish by adding the chopped chives. Mix and pour into a container.
4- Heat the pan again over high heat and grill the bacon slices on both sides until they are nicely colored.
5- To assemble, place the scrambled eggs on the bottom part of the Mini Gâches and then the grilled bacon slices.
6- Enjoy!
---