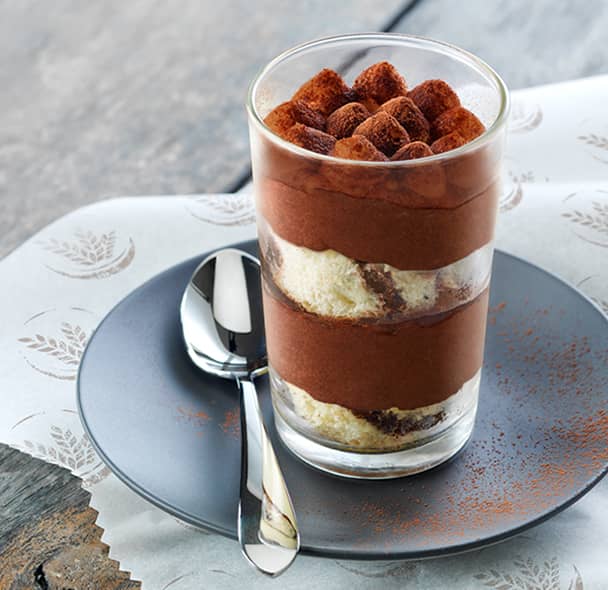 Chocolate Tiramisu on a Marble Brioche Slice
---
Ingredients
• 4 slices of Chocolate Marble Brioche
• 250g of mascarpone
• 100g of dark chocolate
• 3 eggs
• 80g of sugar
• 4 tablespoons of liquid cream
• Cocoa powder for decoration
Preparation
To be made in large glasses or ice cream cups.
1- Melt the chocolate in a bain-marie and add the liquid cream.
2- Break the eggs, separating the whites from the yolks. Beat the egg whites with an electric mixer. Whip the sugar with the egg yolks until the mixture turns white.
3- Incorporate the mascarpone, then very gently beaten egg whites and finally the melted chocolate.
4- Garnish the bottom of the glasses with pieces of Chocolate Marble Brioche and pour a layer of the mixture, then add another layer of Chocolate Marble Brioche and finally a last layer of chocolate-mascarpone cream.
5- Place in the refrigerator for 4 hours.
6- Sprinkle the top with a little cocoa before serving.
---