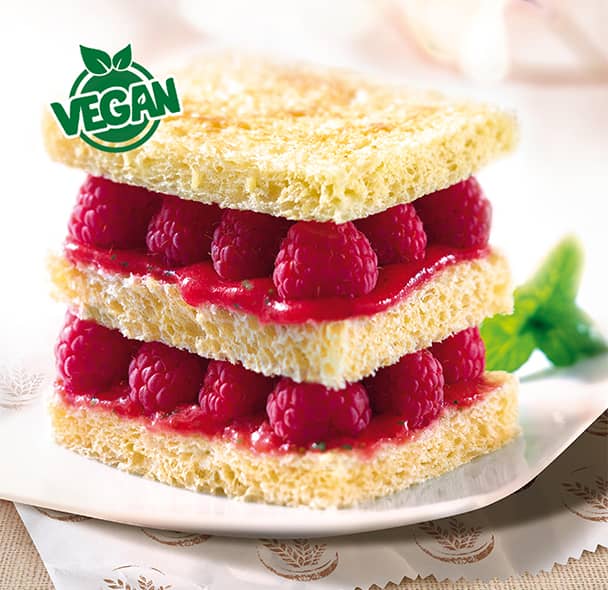 Tip
You can accompany your preparation with a scoop of vanilla ice cream and whipped cream.
Brioche Raspberry cake
---
Ingredients
• 6 slices of Brioche
• 20 fresh raspberries
• Strawberry coulis
• 12 fresh mint leaves
• Pepper
Preparation
1- Cut the edges of the slices of Brioche then toast them.
2- Cover the first slice with strawberry coulis. Sprinkle with pepper. Arrange a few fresh raspberries on top and sprinkle with finely chopped mint leaves.
3- Cover with a 2nd slice of Brioche and repeat step 2. Close with a 3rd slice.
4- Gently cut the resulting preparation into 4 pieces and hold each piece with a small wooden pick.
---