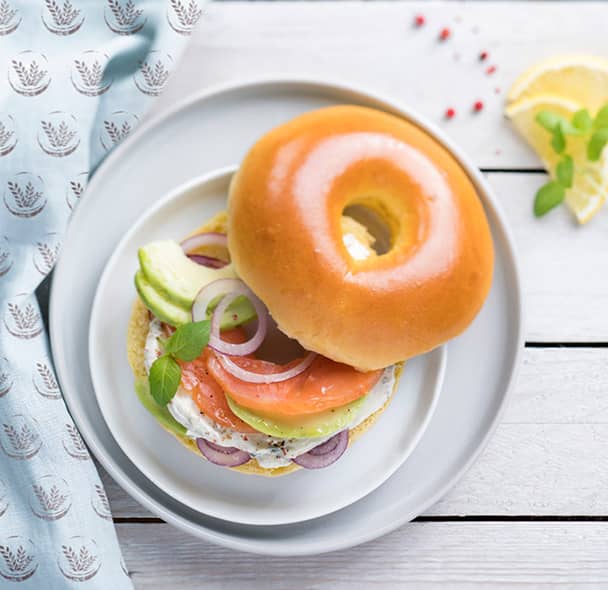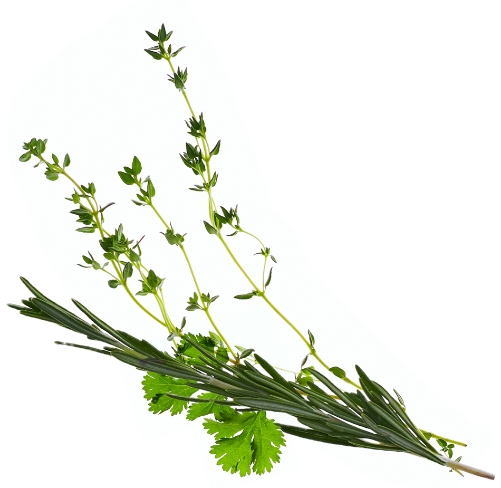 Brioche Bagel Avocado & Smoked Salmon
---
Ingredients
• 2 Brioche Bagels
• 1 pot of cream cheese (about 120g)
• 2 slices of smoked salmon
• 1 avocado
• ½ red onion
• ½ lemon
• Five-berry pepper
Preparation
1- Mince the red onion. Cut the avocado in half and then into strips.
2- Spread cream cheese on the top and bottom of the Brioche Bagel.
3- Garnish the lower part of the Brioche Bagel with the salmon slices, the avocado strips and the onion.
4- Finish by adding a dash of lemon juice and five-berry pepper.
5- Close the bagel.
---