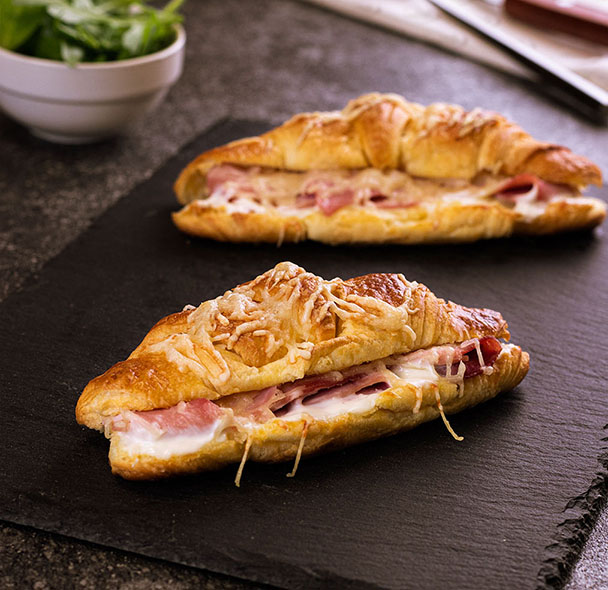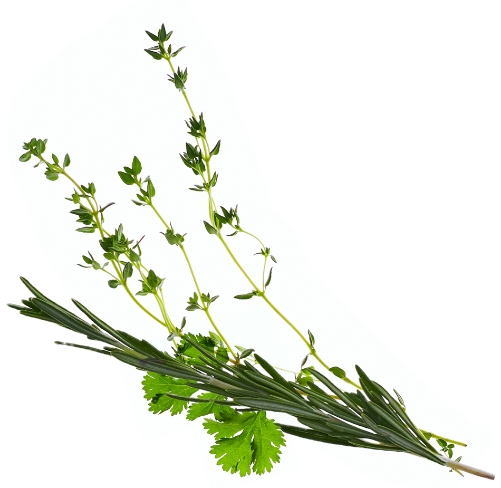 Baked ham croissant
---
Ingredients
• Croissants
• 10g of butter
• 10g of flour
• 10cl of milk
• Pepper
• Nutmeg
• 50g of grated cheese
• 2 slices of ham
Preparation
1- Preheat oven to 180°C.
2- Cut the croissant horizontally.
3- In a saucepan, pour the butter, flour and milk. Stir regularly over low heat until you obtain a homogeneous texture. Add grated cheese, a pinch of pepper and nutmeg.
4- Stir until the mixture is slightly creamy. Pour the mixture inside the croissant and add a slice of ham rolled on top.
5- Cover again with the cheese mixture.
6- Close the croissant and sprinkle grated cheese on top. Bake for 10 minutes at 180°C.
---