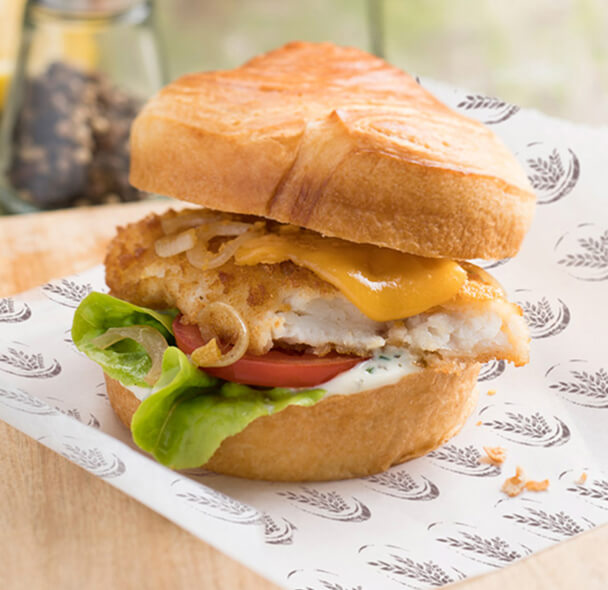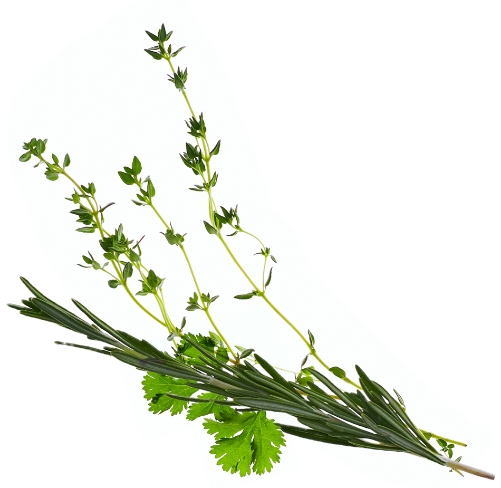 Fish Croissant Roll
---
Ingredients
• 2 Croissant Rolls
• 1 onion
• 1 knob of butter
• 2 cod fillets
• Flour
• Cornflakes
• 1 egg
• 2 slices of cheddar cheese
• Salad
• 1 tomato
• Tartar sauce
• ½ lemon
Preparation
1- Preheat the oven to 180°C.
2- Mince the onion and fry it for a few minutes in a knob of butter.
3- Bread the cod with the flour, the beaten egg and finally with the crumbled cornflakes. Cook for a few minutes on each side in a non-stick pan.
4- In an ovenproof dish, place the open Croissant Rolls with a slice of cheddar cheese on each hat. Let them melt for a few minutes, keeping an eye on them.
5- Once out of the oven, spread the bottom part of the hot buns with the tartar sauce. Garnish with salad, tomato, breaded cod and finally, some fried onions
6- Sprinkle with a little lemon juice and close with the cheddar caps.
---