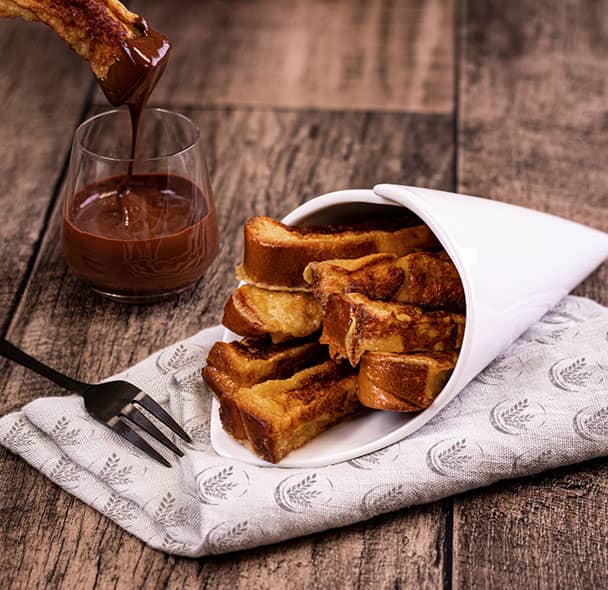 Tip
For even more greediness, serve the Brioch'Fingers with melted chocolate, caramel or jam!
Brioch'Fingers
---
Ingredients
• 4 slices of Sliced Brioche
• 2 eggs
• 1 sachet of vanilla sugar
• 10 cl of milk
• 10 cl of liquid cream
• A knob of butter
Preparation
1- Mix the eggs, vanilla sugar, milk and cream in a bowl.
2- Heat the pan with the knob of butter.
3- In the meantime, cut the brioche slices into fingers 2 to 3 cm wide.
4- Once the pan is hot, dip the Brioch'Fingers in the mixture and brown them.
---