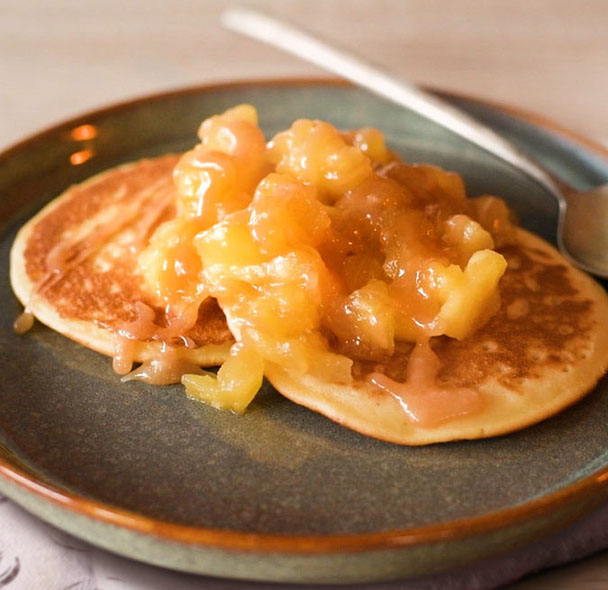 Pancake Tarte Tatin
---
Ingredients
• 8 Pancakes (2 per person)
• 4 apples of your choice
• Caramel (10cl water, 30g brown sugar, 30g thick cream)
Preparation
1- Dice the apples then cook them with a drizzle of water for 5 minutes.
2- During this time, prepare the caramel by adding the 10cl of water and the 30g of sugar. Then add the butter and let it cook.
3- Mix the apples with the caramel.
4- To finish, heat the pancakes for a few seconds in a pan and then arrange the caramel apples on the pancakes in a plate.
---