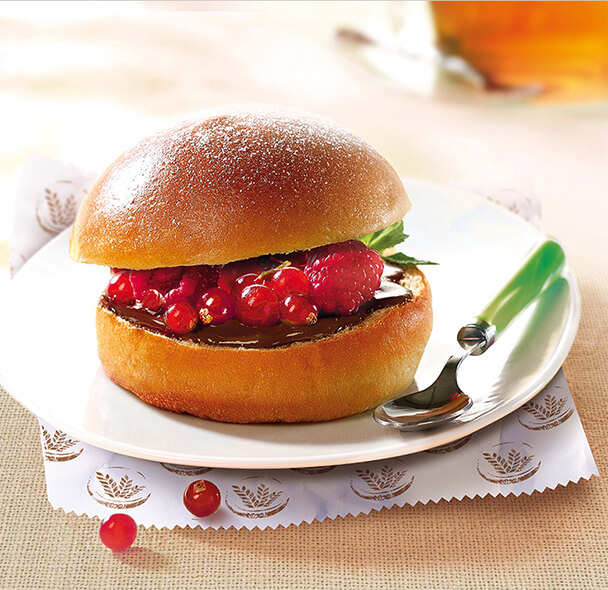 Tip
You can adapt this recipe with seasonal fruits.
Burger with chocolate and red berries
---
Ingredients
• 2 Brioche Burger Buns
• 200g of milk chocolate
• 125g of raspberries
• 125g of redcurrants
• 10cl of liquid cream
• Icing sugar
• Some fresh mint
Preparation
1- Melt the milk chocolate in a bain-marie and add the liquid cream.
2- Rinse the redcurrants and raspberries under cool water and drain them on absorbent paper. Finally, seed the redcurrants.
3- Cover the base of Brioche Burger Bun with the chocolate.
4- Garnish with raspberries and redcurrants and add a little finely chopped fresh mint.
5- Close and sprinkle the Brioche Burger Bun hat with icing sugar.
---