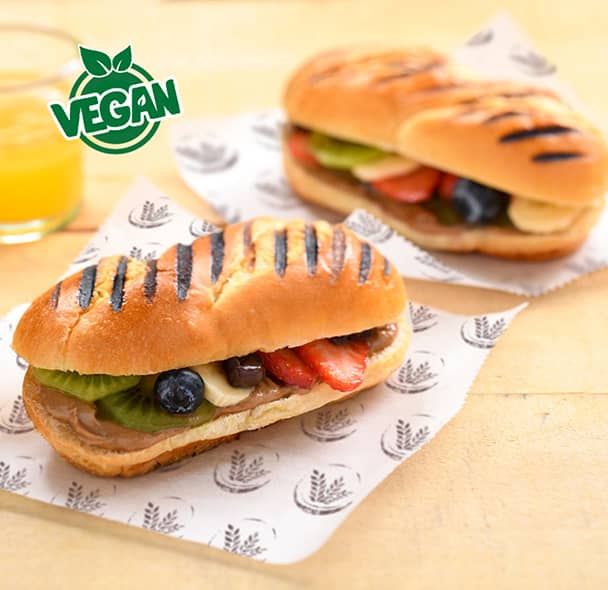 Tip
To vary, replace the almond puree by other oilseed purees: peanut, hazelnut...
Fruity panini
---
Ingredients
• Vegan Bread Rolls
• 1 jar of almond puree
• Fresh seasonal fruits: kiwi, banana, blueberry, strawberry, plum …
• 12 pieces of dark chocolate
Preparation
1- Split the bun in half lengthwise.
2- Put almond puree on the bottom part. Cut out the fruit and insert it into the roll.
3- Finish with a square of crushed chocolate. Close the roll and put it in the panini maker for a few minutes.
---