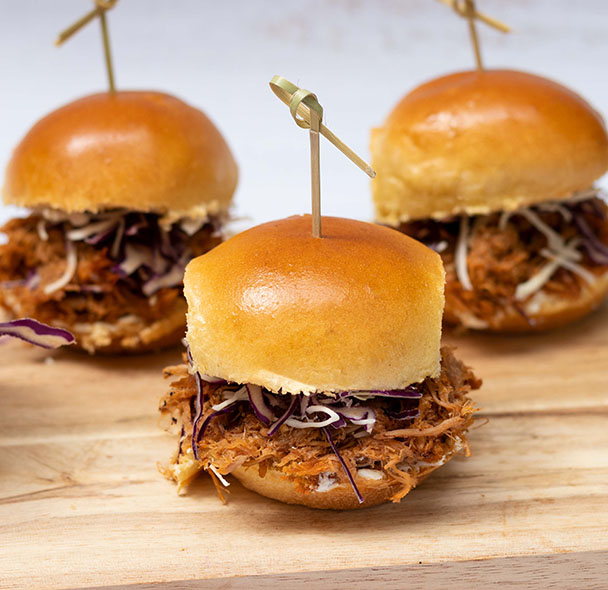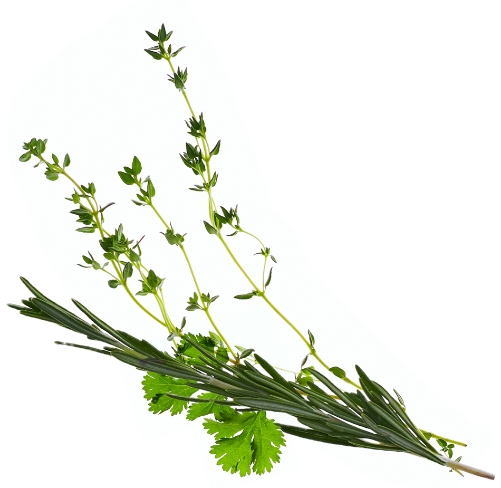 Pulled Pork Dinner Rolls
---
Ingredients
• 500g of pork shoulder
• 1 tbsp. olive oil
• 1 onion
• 6 tbsp. barbecue sauce
• 1 tsp. mustard
• 2 tsp. paprika
• 3 bay leaves
• 12 cl of vegetable broth
• Some pickles and coleslaw
• Salt, Pepper
Preparation
1- Preheat oven to 150°.
2- Season pork on all sides with spice mix, cover with ½ cup BBQ sauce and place in medium size pan.
3- In a casserole dish, lightly roast the pork in a bit of oil.
4- Add the onion and porks until it begins to colour.
5- In a bowl, mix the barbecue sauce, mustard, cider vinegar, brown sugar, paprika, Espelette pepper, chopped garlic cloves and vegetable broth.
6- Cover about ½ of pork with the marinade, season with salt/pepper and add the bay leaves.
7- Cover with foil and bake 4:30 hours. Turning the meat and bast it with juice every hour.
8- Remove pork (fray it with 2 forks) and add remaining BBQ sauce, set aside.
9- Toast the Brioche Dinner Rolls, then build sandwich pork & add coleslaw and pickels.
---